GOALS AND TRAINING APPROACH
At Columbus K9 our goal with training is to establish and strengthen the relationship between our clients and their dogs. Opening the lines of communication through obedience training will develop trust and respect between you and your dog.
Each individual client and their dog deserve a fair evaluation of the needs and desires they wish to accomplish through proper training. Training plans will be discussed to provide a balanced and healthy lifestyle for each owner and their dog based on their specific needs.
Our training approach is based on proper communication through effective praise, motivation, and correction. We ask our clients to be willing to give adequate time and focus to training with their dog in order to commit to making these changes part of a new lifestyle.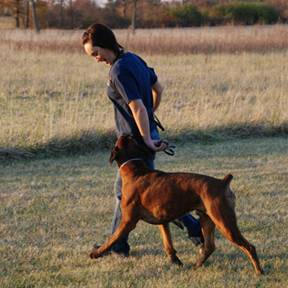 In-home training is available now by appointment!
We can custom tailor an in-home training regiment for you and your K9 companion. From general obedience to behavioral problems, we have plans to fit your needs. Please contact us today for pricing and availablity. Simply click the link below to send an email now!